Some time in the Next nine hours (around my time zone that is inbetween the times of 1:00P:M and 10:00P:M), my Warriors history will be posted I have set time aside for it, and Will probably begin it in two or three hours. I may not post it until later though, but It is going up today. So if you wanted to know about my Warrior Cat past, I assure you, that you will in the upcoming hours.
Thanks for Reading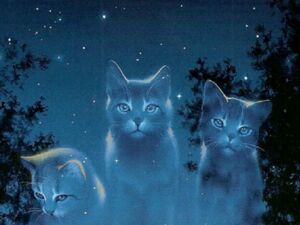 Rory Daybreak
Ad blocker interference detected!
Wikia is a free-to-use site that makes money from advertising. We have a modified experience for viewers using ad blockers

Wikia is not accessible if you've made further modifications. Remove the custom ad blocker rule(s) and the page will load as expected.