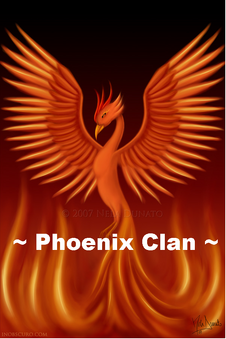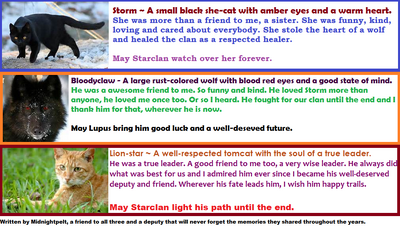 Phoenix-Clan Personal Letters From Past Members:
"I will always remember Phoenix-clan as my family. Bloody, Storm and Lion were so kind to me, it felt like I actually belonged somewhere. I love them all as my family forever. And I will always be there for them, no matter what.
~Midnight
Ad blocker interference detected!
Wikia is a free-to-use site that makes money from advertising. We have a modified experience for viewers using ad blockers

Wikia is not accessible if you've made further modifications. Remove the custom ad blocker rule(s) and the page will load as expected.