Hi, I'm Midnight and I love to draw on my computer and make all kinds of art! I've seen .: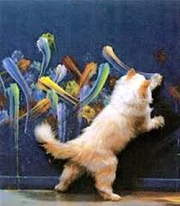 other cats make awesome drawing on this wiki, so I thought I'd give it a shot too!
Here are some samples of my work:
If you want your own piece of work, answer these questions in the comment section...
1. How many cats will be in the drawing?
2. What is the theme of this drawing? Mates? Friends? Remembering a fallen clan-member?
3. Describe each cat that will be in the drawing.
4. Do you want it done by a certain date?
My recently made pieces: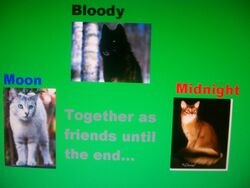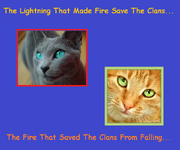 Ad blocker interference detected!
Wikia is a free-to-use site that makes money from advertising. We have a modified experience for viewers using ad blockers

Wikia is not accessible if you've made further modifications. Remove the custom ad blocker rule(s) and the page will load as expected.